If you are planning to start a consultancy firm online, then you have to prepare yourself for creating a business consultancy website. It will help you to fulfill your business goal successfully as an organization or a professional by targeting your customers online.
To develop a site from scratch is costly and time-consuming. So you might want to act smart enough to take help from an Elementor ready template pack design that will fit your choice and instantly build your site without any coding.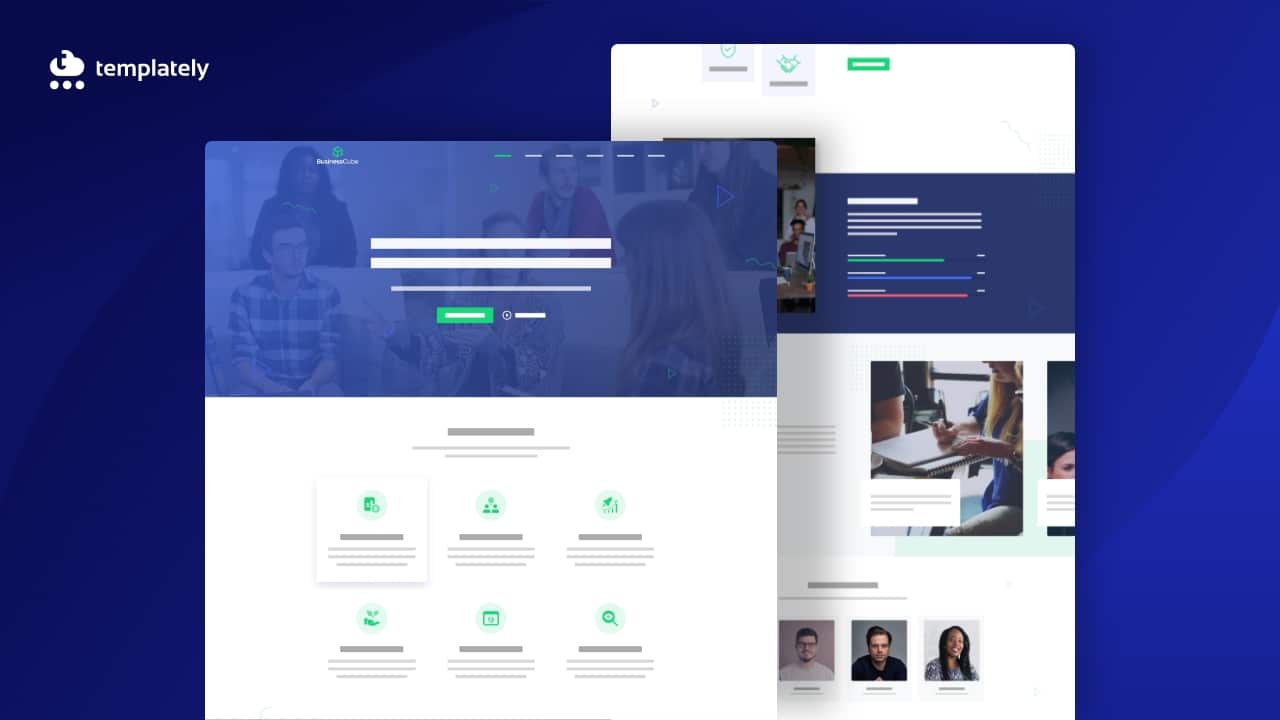 ⭐Why Should You Create A Business Consultancy Website?
Businesses are now turning mostly online. This is why the consultancy business is now shifting to online to do their business effectively and efficiently by getting an outbursting response. As a person or organization, people are taking help from the online consultancy firm to run their business successfully.
So, business consultants, advisors, financial auditors, or others are starting their business online and reach their targeted audience by creating an interconnecting website. Besides, customers also reach out to them online.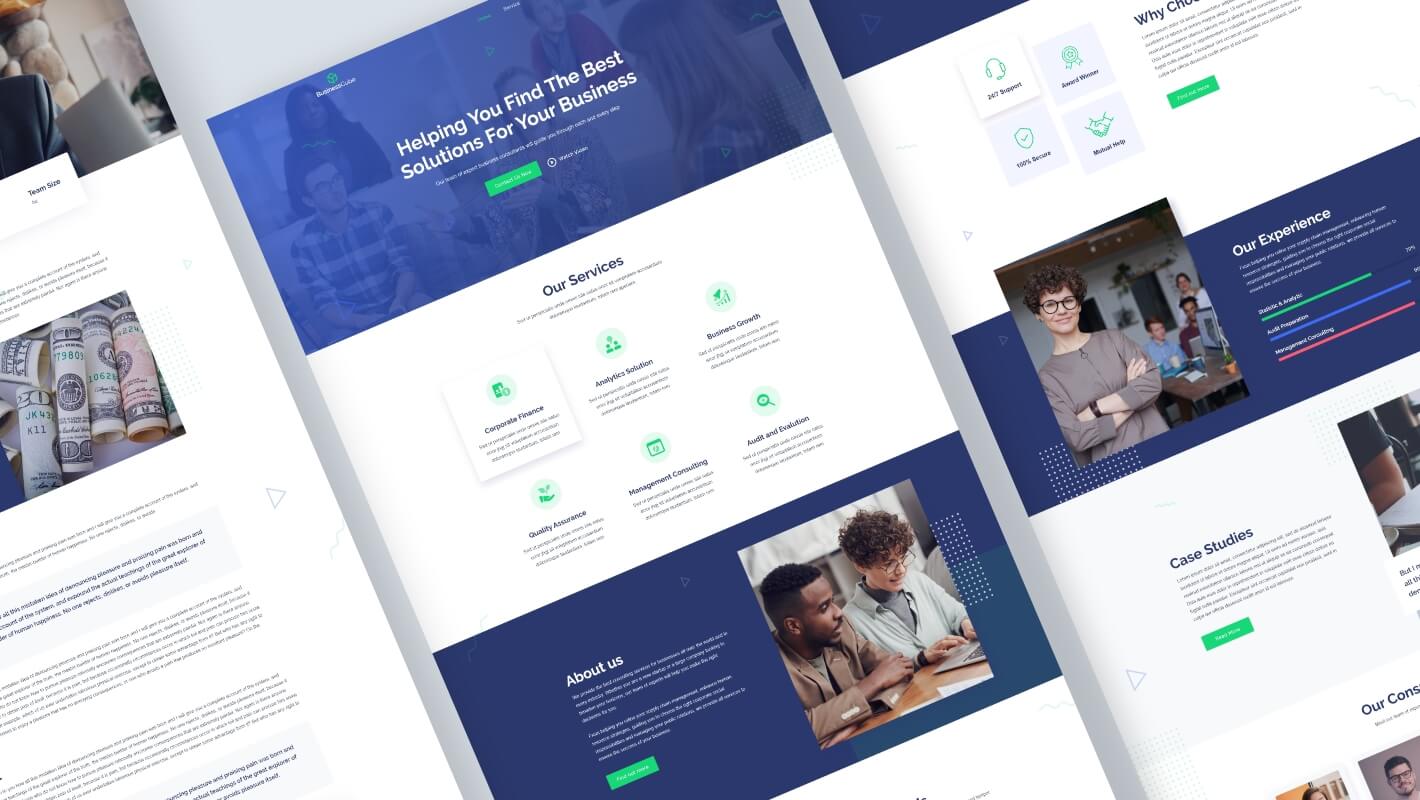 BusinessCube
Template Pack for Elementor
⚡How To Build A Business Consultancy Website Using Elementor Templates?
You can now create a business consultancy website using WordPress popular page builder Elementor ready template designs. You have to choose your preferred design, edit a bit, and make it live whenever you want just with a few clicks.
This is why Templately comes with a stunning, ready Elementor template pack 'BusinessCube' to create your business consultancy website without coding and investments. Let's check out below to know more:
What Will You Get With BusinessCube?
BusinessCube, a business consultancy website comes with 8 ready-to-use pages & 4 outstanding blocks. You need to insert any and start modifying it by adding your own content in it. Every page design consists of fully-functional creative sections with animated widgets, smooth scrolling effects, and more to make your web presence stand out. Click HereClick HereClick HereClick HereClick HereClick HereClick Here Click HereClick HereClick HereClick HereClick HereClick HereClick Here Click HereClick HereClick HereClick HereClick HereClick HereClick Here Previous Next
Home Page
BusinessCube homepage design comes with two versions of designs, each of them is handy, ready-to-use, and interactive to drag customers' interest at a glance.
About Us Page
You can showcase your inspirational stories, achievements, and more outstanding using this interconnective About Page design.
Portfolio Page
You can showcase your work portfolio in a separate page called 'Portfolio Page' of BusinessCube and increase your site authenticity.
Portfolio Details Page
If you want you can redirect your visitors to the Portfolio Details Page of your business consultancy website to ensure your potential clients about your work value.
Services Page
Now highlight your business consultancy service to your clients stunningly using this ready, interactive Service Page template.
Blog Page
If you want, you can showcase your all blogs or any important announcements posts using this creative Blog Page Design.
Blog Details Page
Also, you can enlighten your visitors by redirecting them on your fully-functional, ready 'Blog Details Page' template.
Contact Page
You can now get a complete Contact Page design to help your potential customer to use this user-friendly page and directly make communication online.
🔰Things You Must Have To Get Before Creating A Online Business Consultancy Website
You must have to get a few things done before creating your online business consultancy website with the help of ready 'BusinessCube' free template pack of Templately. Let's check out the necessary plugins that will require below:
Elementor: Install & activate Elementor, best page builders to use this handy business consultancy website pack.
Essential Addons: Afterward, you have to activate Essential Addons for Elementor – the best elements library with 700K+ active users and 70+ fully-functional widgets.
Templately: To use the 'BusinessCube' template from Templately, you have to sign up for an account and get installed 'Templately' on your WordPress website to complete the full setup process.
🚀Get Started With Templately To Create A Stunning Business Consultancy Website
Once you have activated all the above plugins, you are now fully ready-to-use the BusinessCube template pack in your Elementor site following some simple step guidelines below: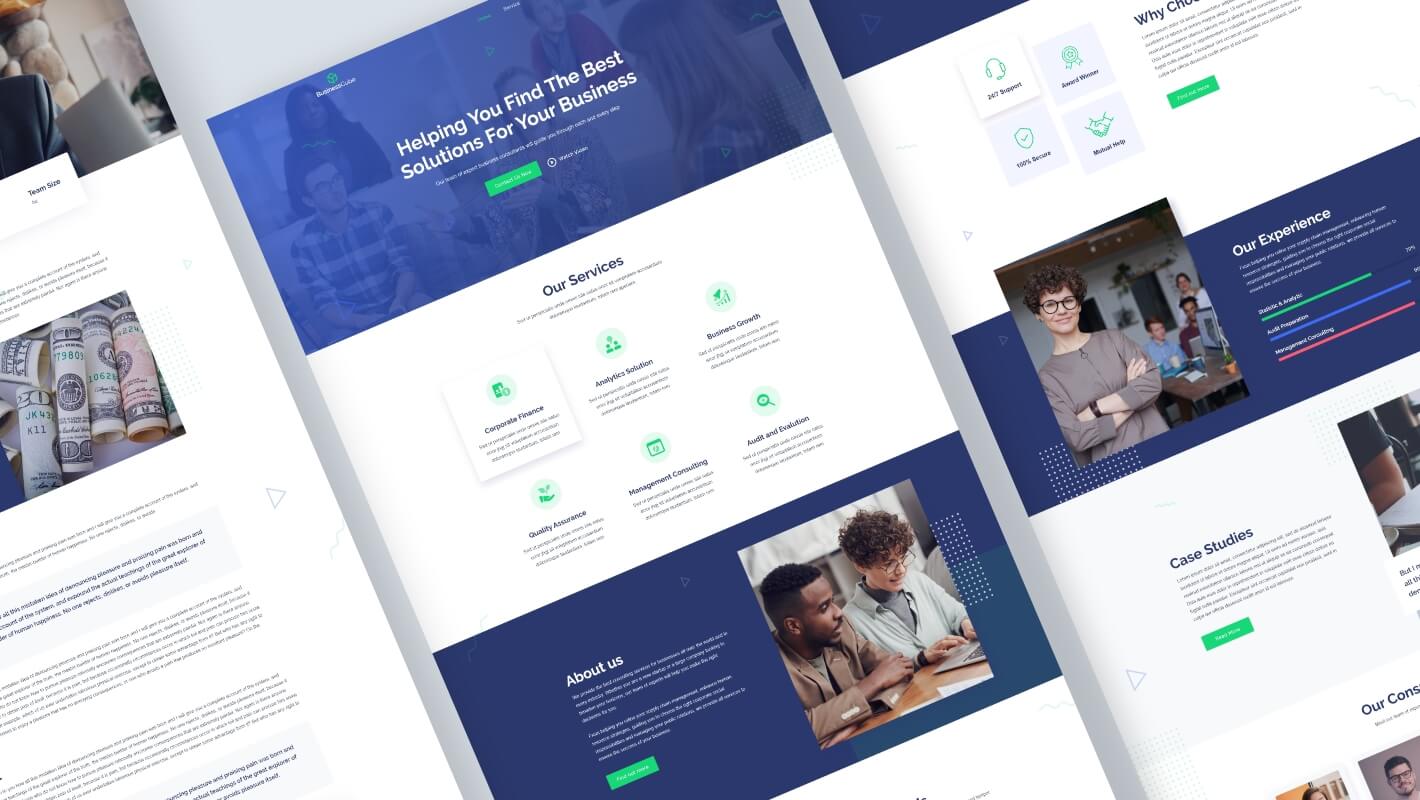 Step 1: Insert 'BusinessCube' Homepage Design
Let's click on Edit with Elementor to create a new page on the WordPress dashboard.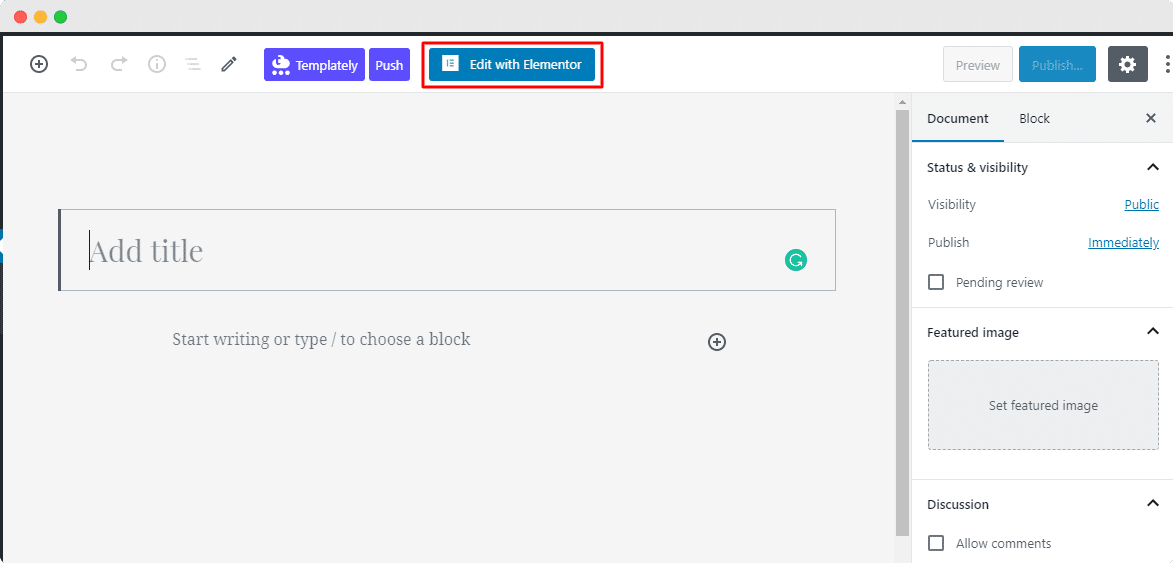 It will come up with a new page in Elementor. You need to click in the middle icon of the page that comes with the 'Templately'. It will beautifully showcase all Templately ready collections there. You have to search for 'BusinessCube' or can type 'Consultancy'. It will automatically then show all the ready pages & blocks related to it.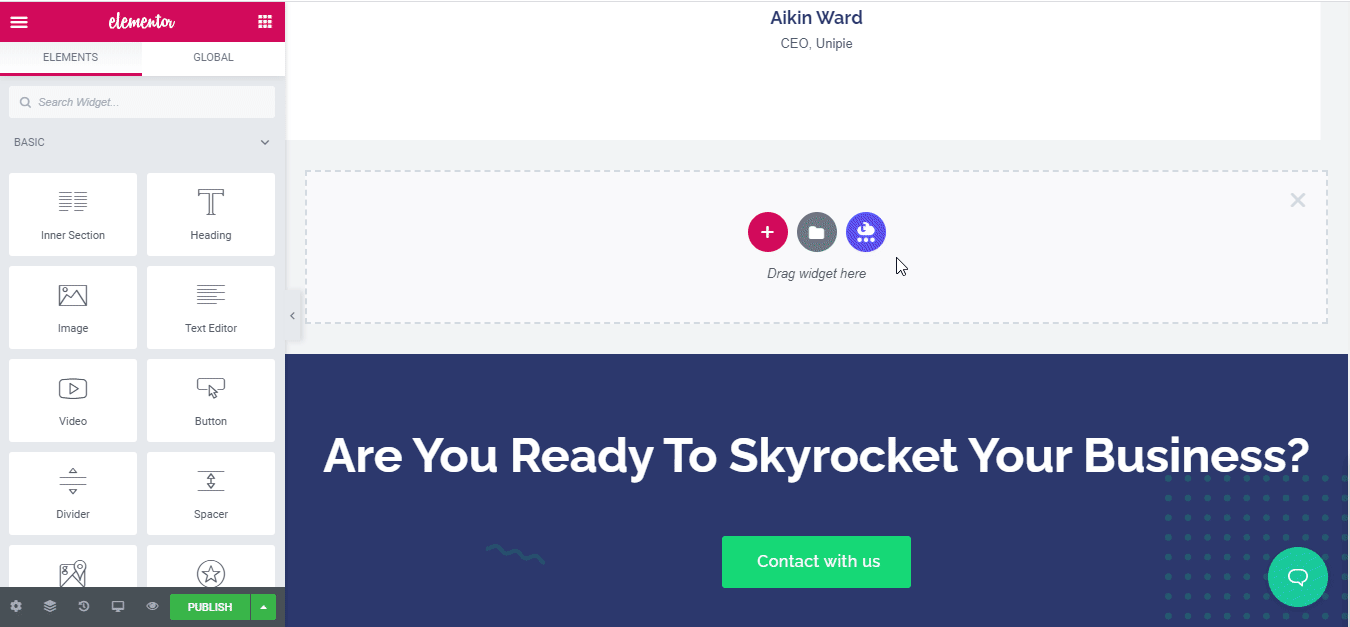 Later, pick the 'BusinessCube' home page design, hit the 'Insert' button, and start modifying it as per your preference.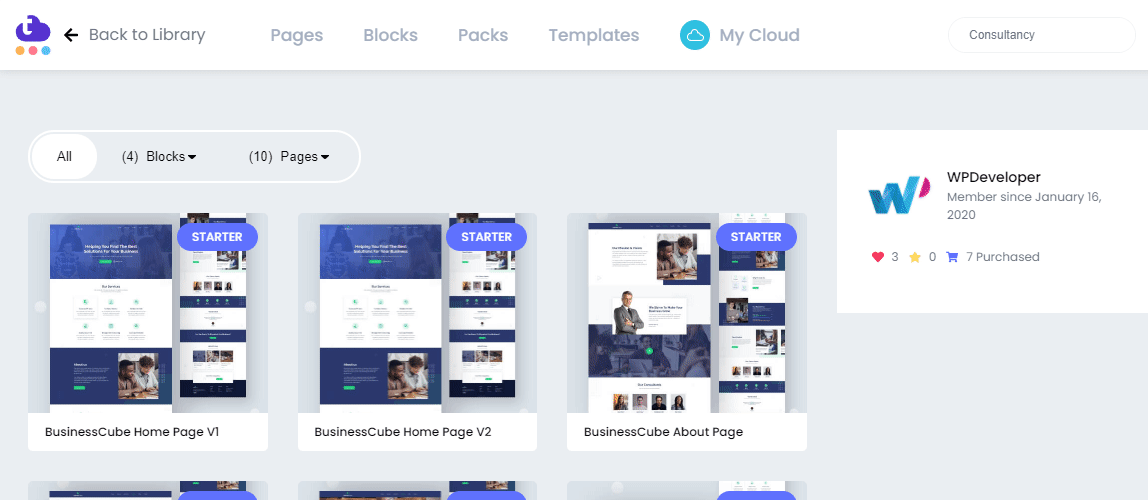 Step 2: Let's Modify The Template Design
You can now use the responsive, fully-functional ready template to publish your online business consultancy website using Elementor just in minutes. You can add your preferred content in each creative section, drag & drop one to another, do a bit modification, and its fully ready to become live.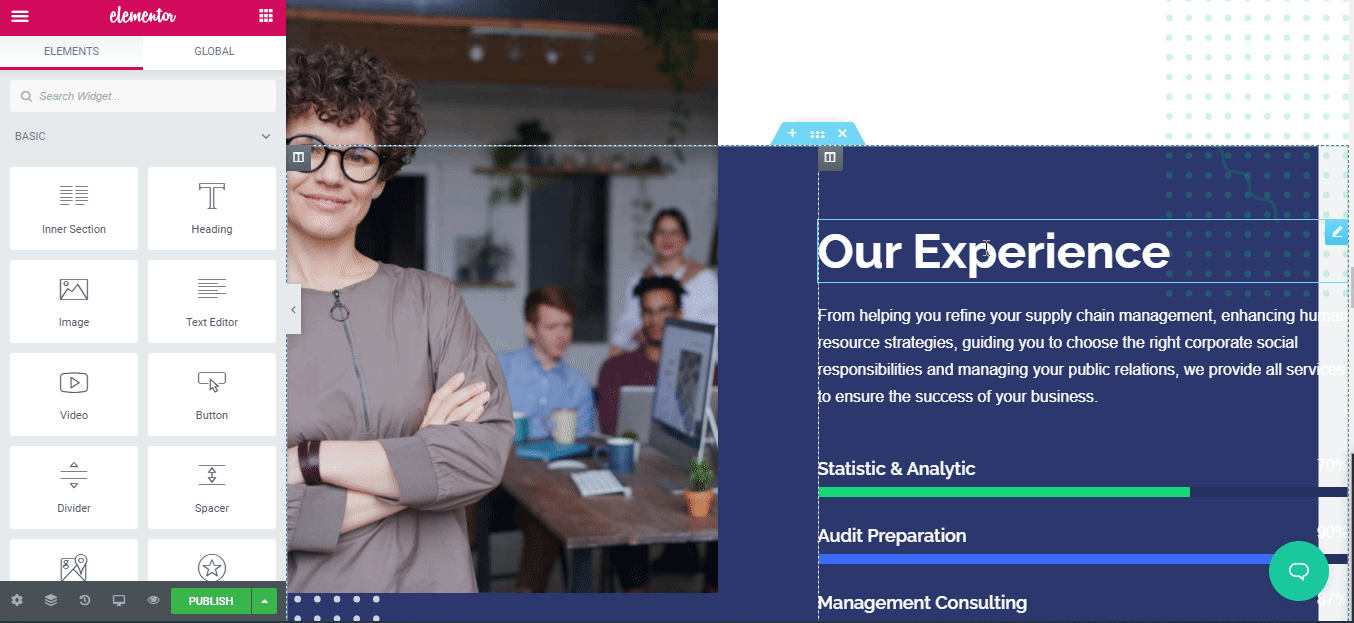 Step 3: Secure Your 'BusinessCube' Ready Template Design On Cloud
Now, save your template designs in 'MyCloud' storage of Templately. Just right-click on the design and press 'Save Page to Templately' to secure it on cloud space.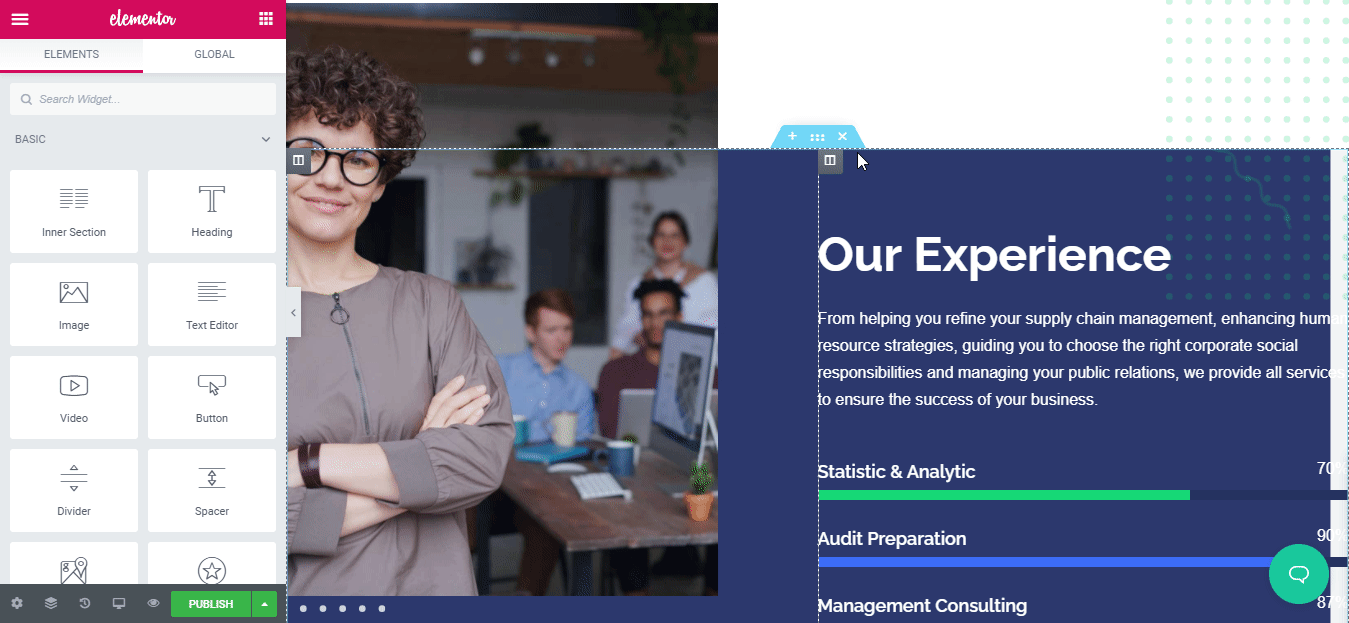 You can even reuse your saved template designs on multiple sites as many times you want. Besides, it allows you to create a seamless collaboration on cloud sharing the ready designs of yours with other team members using Templately WorkSpace.
🔥Final Outcome:
Congratulations to you! Finally, you have successfully used the interactive home page template designs of 'BusinessCube' by Templately to create your business consultancy website in Elementior without coding.

If you didn't use Templately ready template collections yet, then give it a try now and let us know your experience by commenting below. If you face any problem or need any assistance, you can freely contact our support team anytime you want.